Generate up to 400% More Organic Traffic and a 75% Conversion Rate with UGC
UGC is the secret weapon when it comes to creating a solid
SEO, SEM, and conversion strategy. Learn more!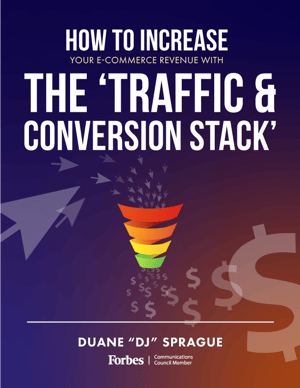 This Free Report shows you how to:
Increase traffic up to 400%
Achieve up to 75% conversion rate
Increase customer lifetime value up to 200%
In this 47-page ebook, you'll learn how User-Generated Content (UGC) can dramatically improve your traffic and sales. It's packed with over 85 illustrations, examples, strategies, and best practices for improving both SEO and conversion rates using the power of UGC and social proof. It's a must-have resource for eCommerce marketers who want more traffic and sales.
Complete the form below to get your Free eBook
Complete the form below to get your Free eBook

We have doubled our business in less than one year."
- Mike Simonsen, NorthernWoodsmen.com

We are setting new records consistently, and close to doubling our sales revenue."
-Justin Smith, OrionPowersports.com

It has, without a doubt, helped us to grow our business far beyond what we could have without it"
- BatteryShip Inc.

Our organic traffic has increased by four times."
- Ron Dawson, ePestSupply.com

We generally see an order approximately 75% of the time"
- Bill Rowell, RVUpgrades.com

We owe our success and Inc 500 Fastest-Growing Company award in large part to Shopper Approved."
- Nelson James, Signs.com